5 Lions Gold from Pragmatic
I've said it before, and I'll say it again in light of their recent departure into more European style games.
Pragmatic is great at releasing Asian themed games. 5 Lions Gold is no different.
The Pragmatic Team have been super busy this year as you all know, with all the amazing games they've been releasing, and it is quite nice seeing the older ones (even if they aren't that old) getting a revamp or additional features.
Set up as a 5×3 reel game and 243 win ways, you get a free-spin round and the chance to win the new addition of the jackpots.
There is a beautiful look and feel to this game. The colours are dynamic and really eye-catching. Bright and engaging.
The simplicity of the backdrop, colouring and imagery really proves that this game speaks for itself and doesn't need all the bells and whistles of some Asian games you see out there.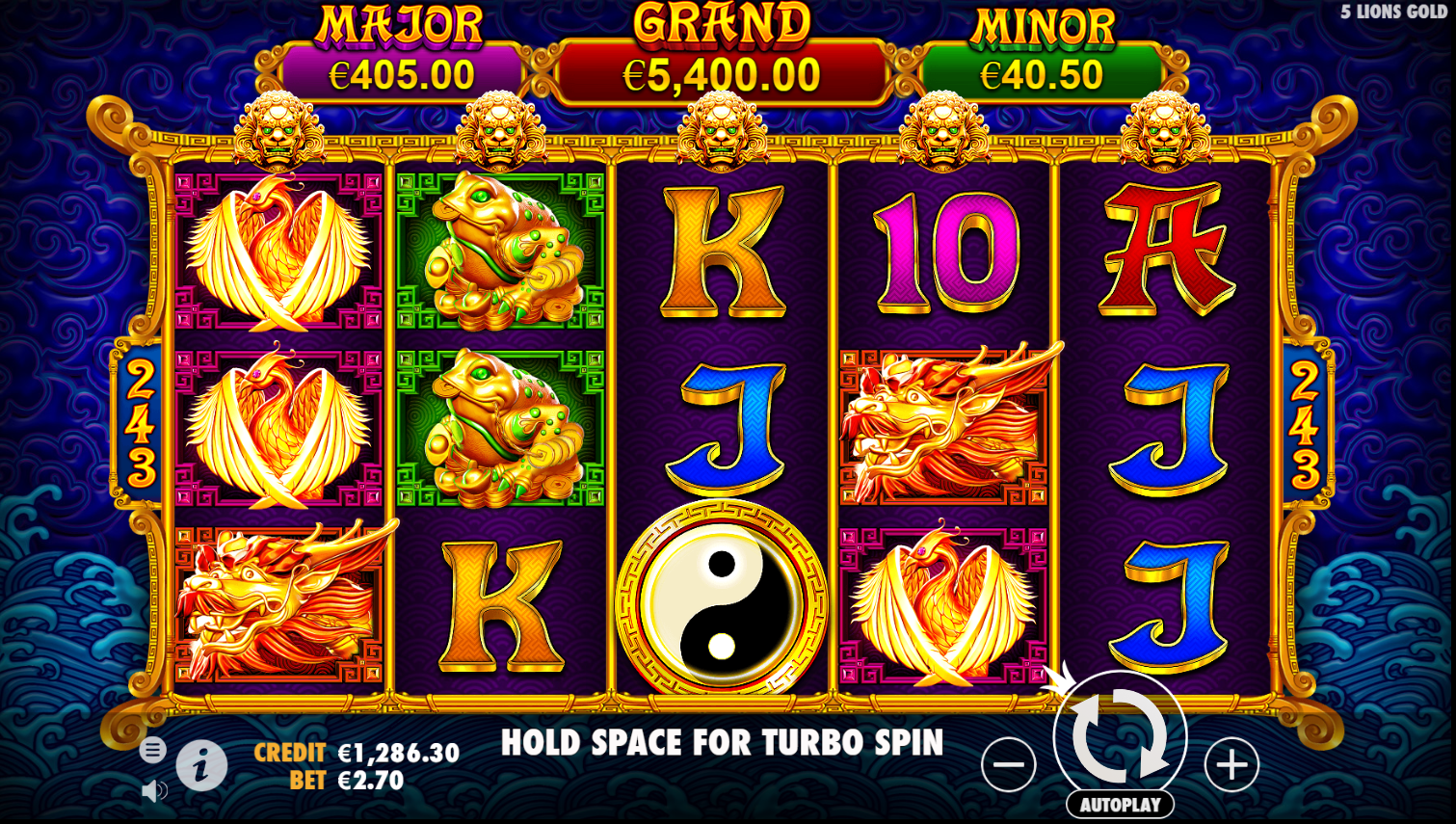 5 Lions Gold Free-Spin Rounds and Jackpots
A sweet little feature in the game is the Jackpots, giving you an extra boost while you're playing.
There are three Jackpots each with a fixed value based on your bet size.
Grand gives you 2000x of your bet size
Major gives you 250x of your bet size
Minor gives you 15x of your bet size
There are two ways of hitting the jackpot. During the base game and the free-spin round, random reels can turn gold. If three reels turn gold you win the Minor Jackpot, four reels you win the Major Jackpot, five reels you win the Grand Jackpot. The added bonus to this is that you're not limited to when these reels could turn gold.
Then you have the Jackpot Bonus round. This is triggered through Caishen's Random Award. Randomly triggered in either the base game or the free-spins round. Caishen can give you either free-spins or a go at the Jackpot Bonus. Here you get to choose coins until you match three of a kind. Whatever three you match equals the win.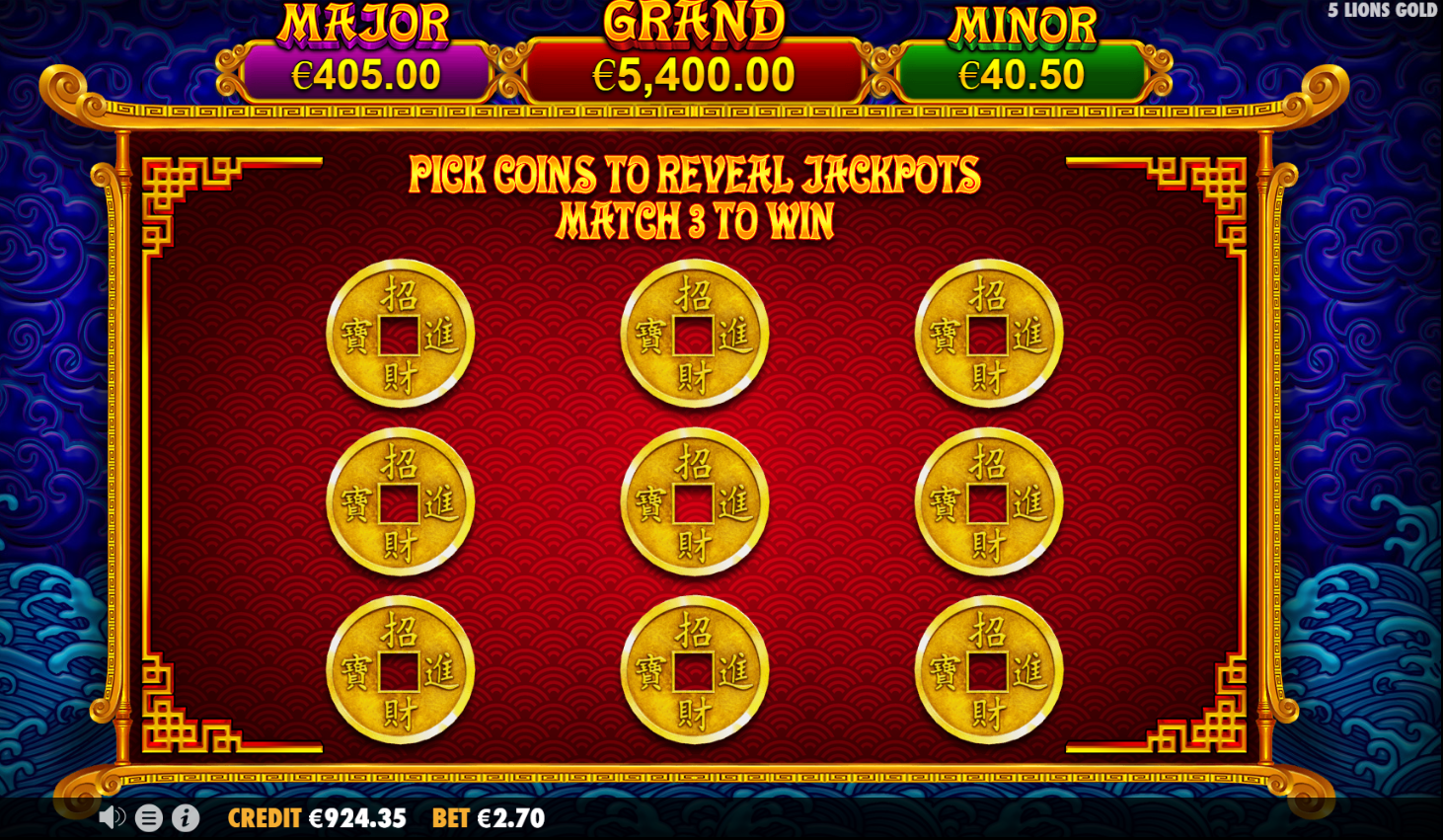 Then we have the Free-Spin round. How many spins is determined by what free-spin and multiplier you choose. Here you can also determine what level of volatility you want. The least volatile being 25 spins and the most is the 6 spins. Higher the multiplier, lower the spins, the more volatile the round. Fancy changing it? You also have a mystery option. If you're lucky there is a possibility you could get land yourself 24 spins with the 40x multiplier. Now that wouldn't be too shabby, would it!
The multiplier is triggered when at least one Wild symbol is in the winning combination. And there are no limits to the re-trigger of free-spins either. If you get land the scatter symbols you trigger a new round which is then played after the current free-spin round, allowing you to choose the spins and multiplier all over again.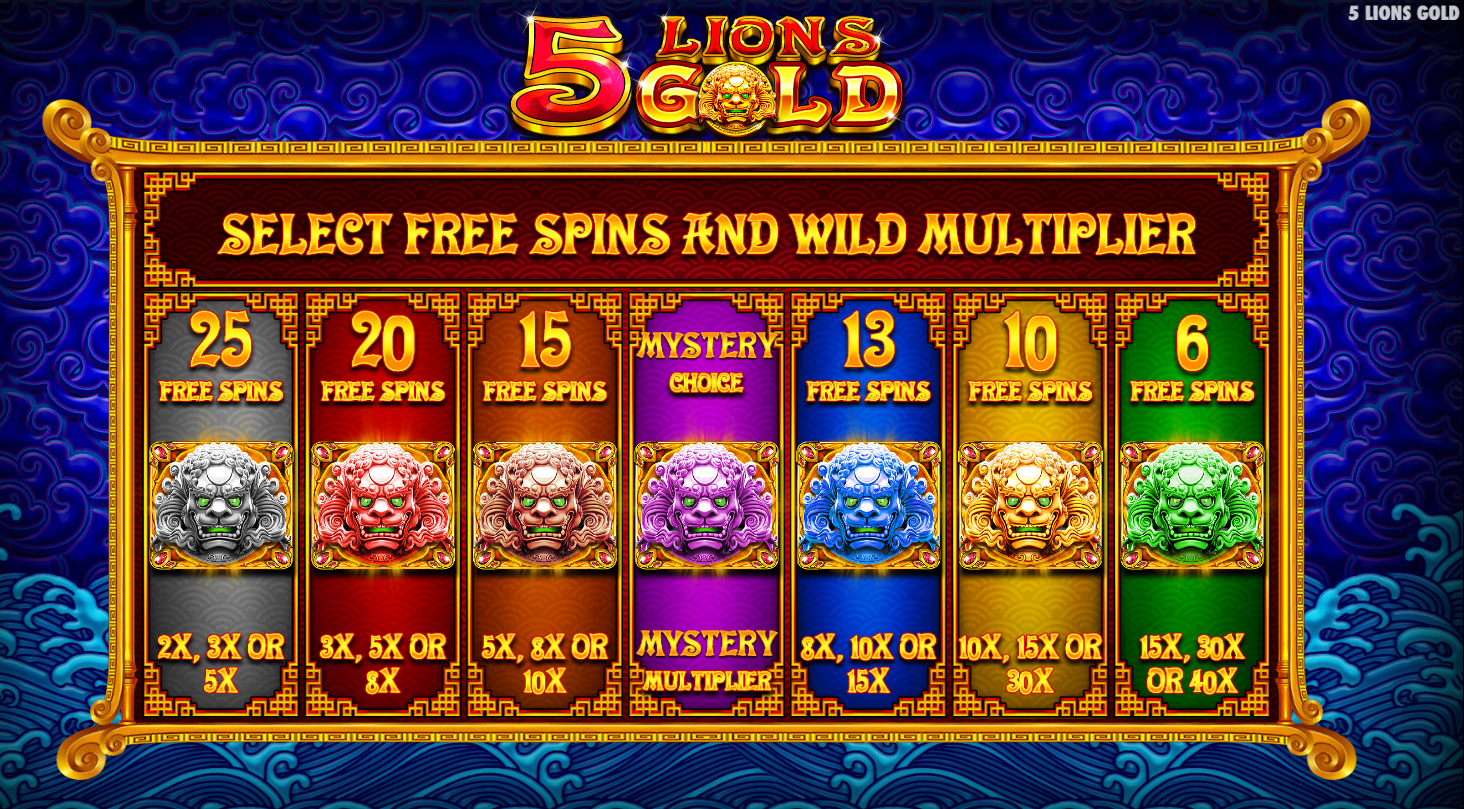 Summary
I'm a Pragmatic fan and love their games, and really enjoyed playing this on stream. Its lived up to the hype and the new re-vamp is really worth the spins, even if it's just to trigger the new extra features.
Don't forget the amazing Pragmatic Giveaway we've got going on, so follow us on Twitch and give us a follow to be in with a chance of winning some money! Give us a shout on our Forum and let us know what you think there too!
Slotmad Live Streaming
Follow our live stream and see us playing casino games every weekday from 1pm:
SlotMad Streaming Page
SlotMad Twitch Channel
SlotMad Youtube Channel