It's a new month, with loads of new releases. So as we did last month, and every month going forward, we'll be telling all you wonderful people our opinions on what we thought was the best and worst games we've played.
Below you have Boss Man Andy and Princess SlotMad Sharon's Pigs and Picks.
Agree? Disagree? Join us on the Stream and let us know what you think!
Boss Man's Pick and Pig of the month
Pick of the month
Pick of the month is an easy one again.
Not just because of the win we had – and it was a whopper at 5000x.
The game just plays so nicely.
It has a buy-in feature which is always welcome. The buy-in feature doesn't include the ability to gamble and lose everything. That tilts me so badly and I know from our stream that others feel the same way.
It's Ra. We love Ra.
It's Megaways. Most people love Megaways (I'm not as committed as most to it, to be honest).
It's well designed, the graphics are good, the sound works and the mechanic is volatile enough to pay 5000x on a screen of Jacks.
Great game.
You can see the video of that whopper of a win here!
Pig of the month
Way out Wilds: High 5 Gaming
High 5 have been around a long time. They're probably best known in Europe for their IGT clones and collaborations.
This game is a shocker. It's clearly made for the American offline blue-rinse brigade.
It's a clear example (on the face of it at least) of the U.S deciding what we play in Europe and getting it completely and utterly wrong.
Europe has a much longer tradition of online gambling given the US hiatus and our tastes are generally different. We will accept volatility that would frighten most U.S casino players and we demand a level of graphical and UX sophistication which exceeds that of our cousins over the pond.
High 5 need to take in some consultants prior to future releases or they are simply wasting their time releasing games like this for Europe.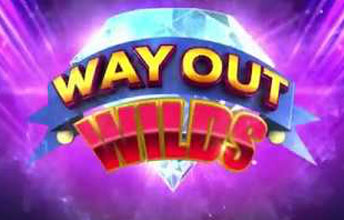 Princess SlotMad's Pick and Pig of the month
This is always a tricky one for me. Still feeling slightly new to the world of slots, I've been exposed to a lot in the last few months.
I'm discovering more of what I like and don't like.
There were quite a few contenders for Pick this month and I think to be honest quite a few for Pig too.
For me, I had two Picks and Andy picked one of mine!
Pick of the Month 
Scarab from IGT DigitalPlay
This one fully deserved to be a pick. Its been a while since we've had something this good from the IGT clan. Not only does it have a really decent base game the bonus round is good too. The 10th spin drop of the Wilds, that's every 10th spin, isn't something I've seen before. I've reviewed a lot of games that have loads of in-game features outside the bonus or free-spin rounds and this is the first time I've seen something like this. I know it has that land casino feel to it, and normally that's not really my thing, but this actually works. Whether it's the base game feature that distracts you or the colours and graphics, I don't know, but it works, and I like it.
Catch a replay of Andy's win here!
Pig of the Month 
Love Island from Microgaming.
This is my Pig.
I am that person who normally loves everything and can be all soppy about how great a slot is, even if no one else likes it.
I want there to be more words. But I really don't have any. I hated the show, and I cannot find a single thing I like about the game. Visually it's not great with very basic looking reels and images. I think they could have put a bit more into it and made it a lot more aesthetically pleasing. The backing music feels like a recording from a pool party somewhere on the Costa Del Sol, and just doesn't do it any favours. It feels a little "just put together for the sake of it" and think it could have been so much better from such a big powerhouse. This could have had so much potential. The concept around the free-spin round is really good, but I just can't see anyone wanting to actually sit through the game to hit it. I want to like it, I really do, but I just can't.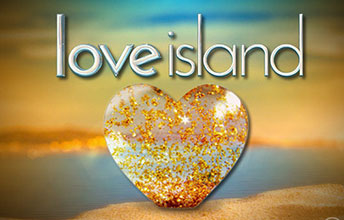 What do you all think? Our Picks and Pigs, love them, hate them?
Give us a follow on our Twitch Stream or drop us a comment on the Forum and let us know what you think!
Links for the Twitch Streams below:
SlotMad streaming page
Twitch stream channel
YouTube stream channel